Spotlight On ... SLM Recycling

SLM Recycling – committed to making the community cleaner and safer
Released: Friday August 27, 2021
Welland, ON – "Spotlight On" is a look into Welland's new and existing businesses, providing a glimpse into what makes them a staple within the community. This month's Spotlight is on SLM Recycling.
Innovation, Investment, Integrity. These basic principles guide business and drive success at SLM Recycling, a full-service scrap metal recycling, processing and transportation provider. August 2021 is a celebratory month for the company as it marks their 20th anniversary.
With good citizenship in mind and recycling in their name, SLM is committed to making the community cleaner and safer. They work with clients to reduce their environmental footprint, diverting materials from landfills and repurposing items removed from demolition sites.
As an essential service provider during the pandemic, SLM did not shut down or lay off staff. In fact, volume of business stayed prosperous and two new locations were purchased to further operations. With strong health and safety policies already in place, staff were familiar practicing exemplary hygiene and quickly adhered to coronavirus protocols. The company is proud of their efforts as not a single case has been reported among staff.
Now operating at 6 locations across Ontario, Welland is home to the largest and busiest site. Since the city boasts convenient proximity and access to rail, water and transport options, SLM considers Welland to be the ideal location for the company's base of operations.
Residents in the community may be familiar with SLM Recycling for their Scrap for Ca$h service, and U-Pick self-serve auto parts is well frequented by do-it-yourself mechanics and hobbyists. The wide range of available services and equipment includes:
Scrap processing and site clean up
Mobile material handling, grading and sorting
Demolition
Car crushing and baling
Shearing
Truck and rail transport
Tire collecting, hauling and processing
This variety of services enables SLM Recycling to meet the processing and recycling needs of clients across a range of sectors, such as residential, commercial, industrial, transportation and agricultural. As well, SLM is a fully mobile organization able to set up at a project from start to finish.
When planning projects of any size and considering safety, efficiency and innovation, the team of specialists at SLM Recycling are available to discuss tailor-made solutions to meet customer needs.
In sharing our congratulations on 20 years in business; we also look forward to your continued success.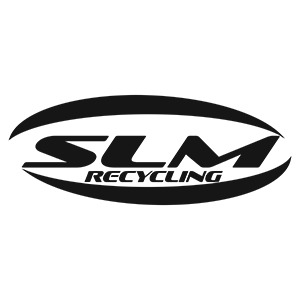 Type of Business: Manufacturing
Started in Welland: 2012
Number of Employees: 25
Scroll