Content H1

LOCATION
Welland is located within Ontario's "Golden Horseshoe" region. The Golden Horseshoe is centered by Metropolitan Toronto, which is Canada's largest consumer market and an integral part of its industrial heartland.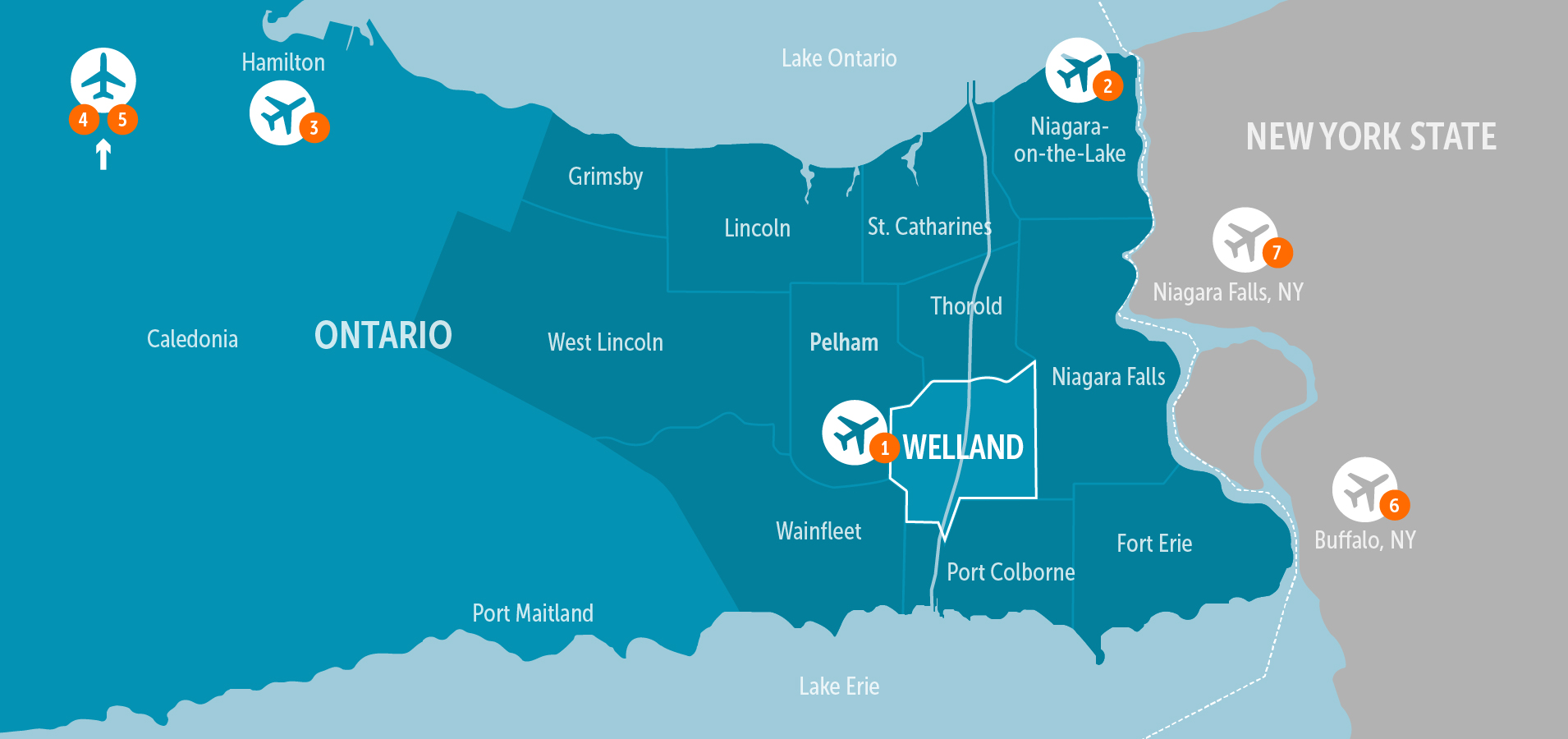 1.

Niagara Central Dorothy Rungeling Airport

(Local) 8kms
2.

Niagara District Airport

(Local) 25kms
3.

John C Munroe International Airport

(Hamilton) 70kms
4.

Pearson International Airport

(Toronto) 135kms
5.

Billy Bishop Toronto City Airport

(Toronto) 132kms
6.

Buffalo Niagara International Airport

(USA) 48kms
7.

Niagara Falls International Airport

(USA) 40kms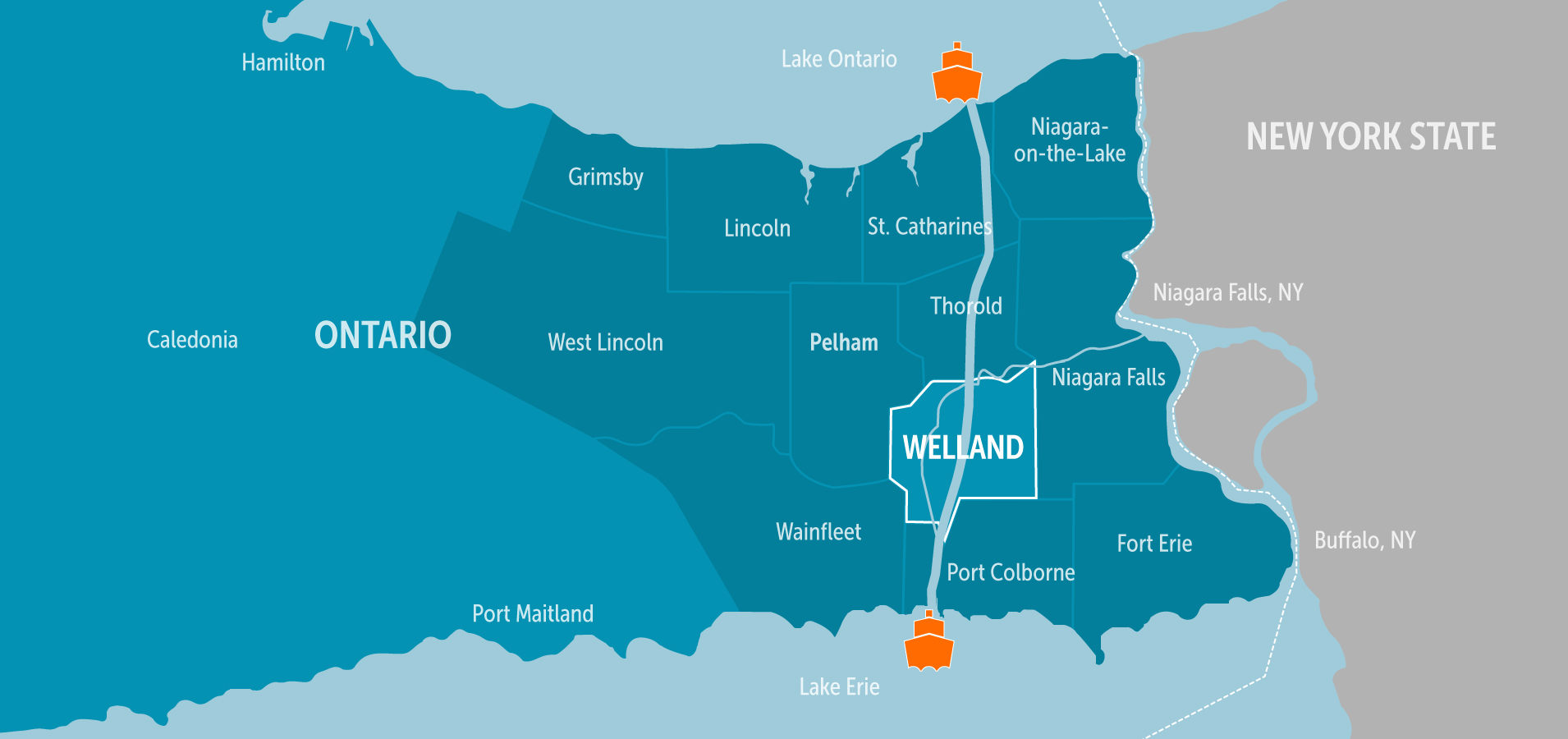 Running directly through the City, the Welland Canal as part of the St. Lawrence Seaway system plays a key role in transporting goods between the American Midwest and the Atlantic Ocean. Its eight locks allow ships to bypass Niagara Falls to make their way between Lake Erie and Lake Ontario. The Seaway provides links to ports locally, in Hamilton and the GTA, and in such places as Hong Kong, the Pacific Rim, Europe, and North and South America.
Scroll